The purpose of a home inspection is to give you an expert opinion about the structural and functional components of the house based upon a visual examination. Flipped houses need a home inspection because they are bought and sold quickly to make huge profits. Most investors purchase shabby houses, make quick and cheap repairs and conceal serious defects under attractive cover-ups. A home inspection points out the existing and potential issues with the home to help you proceed carefully.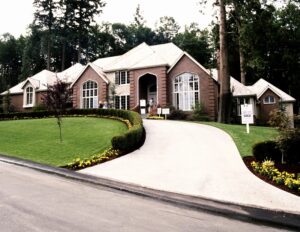 Your home inspector examines the following things to detect underlying issues-
Structure of the House
Your home inspector will look for structural defects with the home such as uneven floors, cracking in the exterior brick or substandard finish work inside the home and inform you about the same.
Interior
You might fall for shiny and fascinating interiors- newly installed light fixtures, new carpets, switches and windows-but your home inspector will notice the drawbacks. A seemingly new and perfect kitchen with new/repainted cabinets, stainless steel appliances and granite counter tops might not be that perfect! Cabinet doors / drawers might be getting blocked by other cabinets. Appliances might not have an outlet to plug them in to. Bathrooms that have been redone might have vanity cabinets that are too small for the space.
Electrical System
According to Reuben Saltzman, Structure Tech Home Inspections, "I don't find many electrical problems on flipped houses.  Even the worst home flippers usually know better than to mess with the electrical; they don't want their houses to burn down."Electricals in a flipped home are usually fine.
Heating System
The flipped home might have an outdated and unsafe heating system at the end of its life expectancy.  Reuben Saltzman says, "I've found furnaces and boilers creating high levels of carbon monoxide that the heating contractors said were fine."
Air Conditioning
Investors usually put up a new AC if they are selling a flipped home in summer while in winter they just leave the old, defective AC as such.
Plumbing System
Your home inspector will inform you about serious issues with the drains such as leaks and clogged drains at the kitchen sink, and probably at other locations.
Roof
Shingles on the roof might be in a pathetic state. Flippers usually don't replace the roof covering as it is expensive but doesn't fetch more value for the home.
South Florida Home Inspection Association is a reputed name in the field of home inspection services. We provide all kinds of services related to inspections, maintenance and appraisals. Please feel free to call us on 561-818-5593 or visit us at http://www.sfloridahomeinspection.com/contact-us-2/