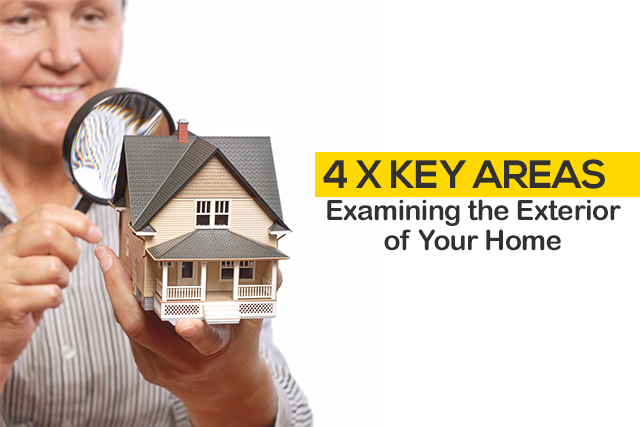 You should know what a home inspection involves when it comes to the exterior of your house. It may not cover everything that you think it does.
First, know that an exterior home inspection is a visual inspection only.  If something is not visible and easily accessible from the ground level, the inspector will not include it in his report.
Second, an exterior home inspection focuses on the house primarily. It may not include all the structures on the property. You will want to discuss any outbuildings, pools, and other structures you may want to include with your home inspector. He may help you decide whether or not those structures are relevant to the purpose for the inspection.
Third, prepare your home for the inspection. As the inspection only covers what is easily visible and accessible, you should prepare the property as best you can to make the inspector's job easier. Move obstructions such as, outdoor furniture, lawn and garden equipment, tools, or outdoor decorations. If you have vegetation growing near the exterior of the home, it may limit what the inspector can see (that may or may not be an issue). Move any cars out of the way, as much as possible.
An Exterior Home Inspection Looks at 4 Key Areas
The home inspector will only take a look at areas that are easily accessible and visible. Their report will point out areas that may be deficient in some way. The report is not a guarantee nor does it predict the future. There are 4 key areas that the exterior home inspector will focus on:
Exterior walls, doors, and windows. Specifically exterior wall cladding/siding, flashing, and trim. The inspector is not required to look at window and door screening, shutters, awnings, or other seasonal or similarly protective accessories or devices.
Exterior structures. This includes attached decks, porches, balconies, stoops, steps, and their associated railings. It may also include garages and carports. It does not necessarily include any other outbuildings, recreational buildings, swimming pools, fences or other items (such as sea walls, break-walls, boat lifts or docks).
Roof elements that are easily visible. The home inspector is not required to scale a ladder and so the only items he will focus on near the roof are items easily visible from the ground level: eaves, soffits, and/or fascias.
Surrounding walkways, driveways, and patios. The exterior home inspection typically covers any walkways, driveways, or patios that lead to the home itself.
 If any deficiencies are found upon a visual inspection of the home's exterior, the inspector will provide you with reasons why they deemed that item deficient or near the end of its service life. They may provide you with recommendations for correction and/or monitoring.
If you have any questions on what type of home inspection service you need, please contact us.
Resources:
STATE OF FLORIDA HOME INSPECTION STANDARDS OF PRACTICE. PDF. http://www.pelicaninspections.com/fl_standard_of_practice.pdf